I only have two books this month, which is good because I don't want another brain meltdown.
1.
So far I've only gotten a couple chapters in, thanks to the reading I have to do for my actual history class. It's been an enjoyable couple of chapters, though. Martin has given a good overview of what little we know about prehistoric Greece and the cultural background of the Mycenaeans. It's a shame we don't have more information. Most interesting is that the people of prehistoric Greece were already developing that proud warrior culture that the Mycenaeans were known for.
2.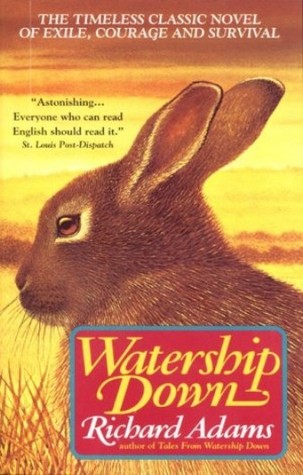 This was the book recommended to me on the Modern Mrs. Darcy book matchmaking. And oh boy, is it a good recommendation. I've had trouble putting it down. Adams makes his characters so real, and his description of the English countryside is beautiful. I think what I like most is that, even though it's a "children's" book, he doesn't talk down to the reader. Also, I'm about halfway through and I still have no idea where this is going to end up. That's refreshing.
I'll be linking up with
Modern Mrs. Darcy
, as usual, and you can check out other book recommendations there.