IT'S JUST NOT FAIR ALL THE WOMEN KEEP TAKING ALL THE MEN'S THINGS AND NEVER LETTING THEM HAVE ANYTHING OF THEIR OWN
AND ALL THEY DO IS GOSSIP AND ARE MEAN AND STUFF
THE POOR MEN NEVER GET ANYTHING OF THEIR OWN. IT'S LIKE WOMEN HAVE ALL THE POWER IN THIS COUNTRY WHERE THEY'RE ALL POLITICIANS AND PRESIDENTS AND CEO'S AND THINGS. MEN ARE SOCIALLY EXPECTED TO SHOW MORE INTEREST IN DOMESTIC THINGS AND THEIR PERSONAL APPEARANCE AND IT'S NOT FAIR.
IT'S SO SAD YOU GUYS. I'M SAD.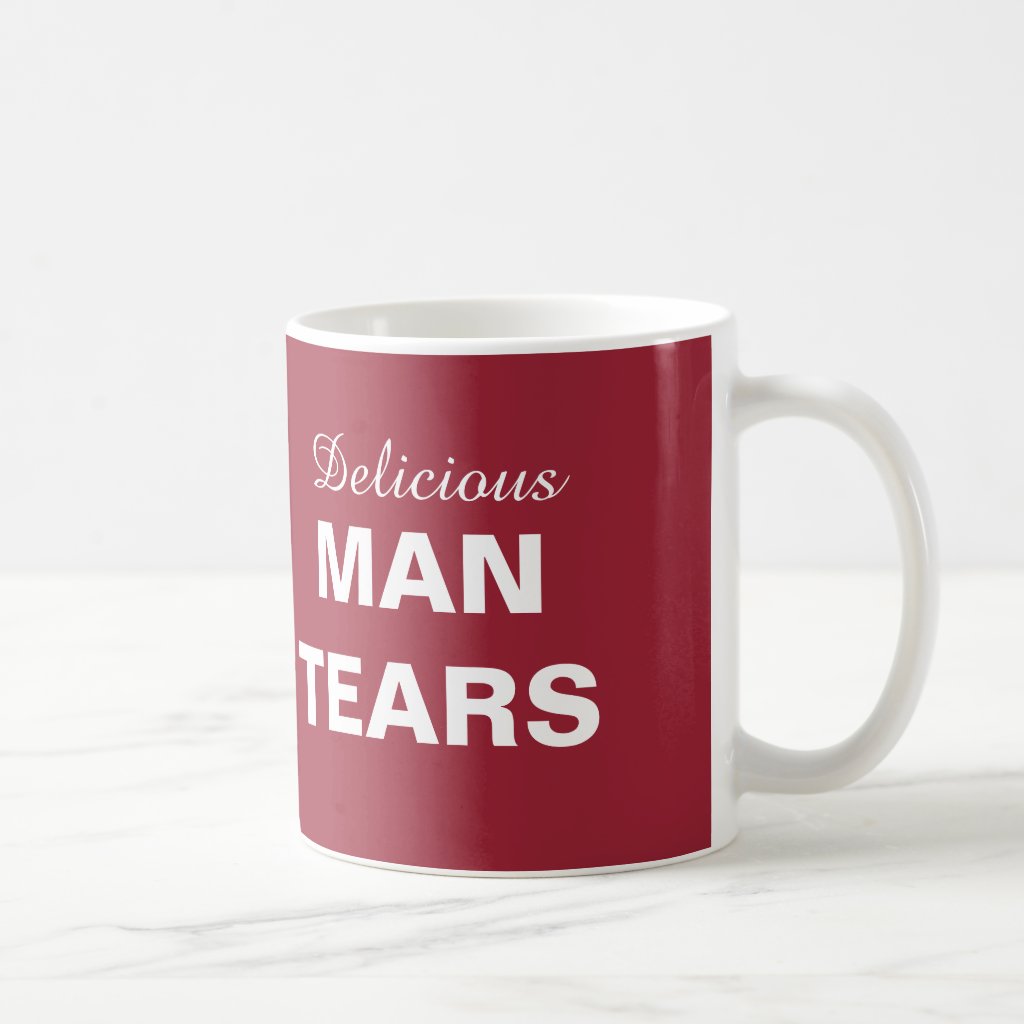 "Man Tears", while often misused, are appropriate in this case.
This was a comment on an
article
regarding the problems women face in attempting to become umpires.
The commenter in question apparently believes that women ruin everything they touch. Making sweeping generalizations about a gender based on a stereotype that the gender is mean and terrible is totally the logical way to explain why women shouldn't be in baseball. Totally.
I'm also wondering about these "women only" things the guy is talking about. Sports? Nope, can't think of a single sport that is women-only. Spas? Nope, they have services catering to men too. Midwives? Uh, well...
That's it. It's not fair men can't get pregnant and go to those mommy meetings where they talk about labor and breastfeeding and stuff. So unfair.
Edit: I looked, and the comment is already gone? I mean, I'm fine with someone expressing nonsensical viewpoints, so long as I get to mock them relentlessly. I'm scared of this new found power. Am I a Q now? Has anyone noticed any fissures in reality lately? Is this even the same reality now? I'm not sure, but I also can't explain the sudden appearance of chocolate and kittens in my room.