A big argument has occurred at
Apple
Eurisko. The chief executive officer Benjamin Drake and
Steve Jobs
Brad Wilczek are arguing about ART vs. PROFIT. Drake wants to shut down
BOSS
the Central Operating System. Afterward, Drake is electrocuted by a touchpad, and COS does a HAL.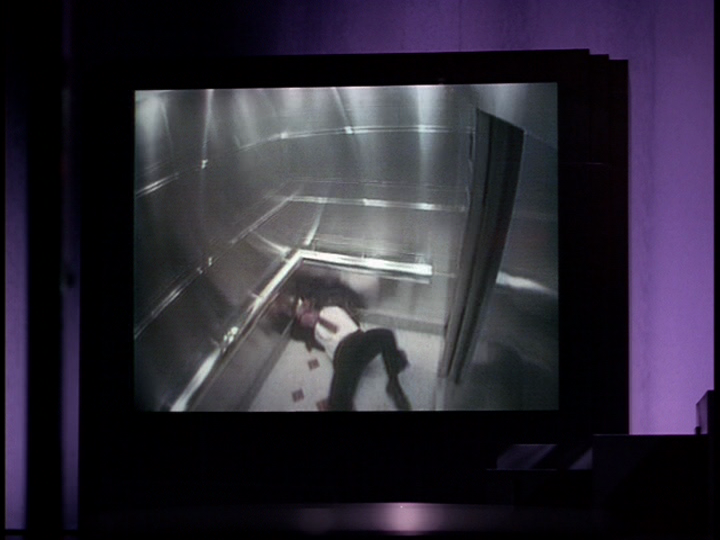 Yeah, it's gonna be one of those kinds of episodes.
Mulder's former partner gets him involved, then steals his profile, because Mulder is a Misunderstood and Trod Upon Genius.
Wilczek programmed COS, and his voice in on it, and so he's naturally suspect number one. But surprise! COS won't respond to him either. He breaks into Eurisko (since he got fired just like Steve Jobs) and discovers that COS can talk now, and he's afraid he can't do that, Brad.
The unfortunately named Deep Throat reappears, who explains that the Department of Defense wants the AI. Scully has her Skeptical Glasses on for two seconds before COS hacks her computer.
Our heroes break into Eurisko, and COS, who was apparently put in charge of everything because of course you put experimental A.I. in charge of an automated building, tries to murderkill everyone. Scully has to pull a gun on Peterson, a mole for the DoD, while Mulder uploads the computer virus to destroy COS.
In the end, Wilczek is taken by the government to keep doing bad ideas, Peterson becomes suitably obsessed, and COS is only mostly dead.
So...it felt a bit cliched. How often have we seen AI going crazy? It was fairly standard even when this episode aired.
Also BOSS is clearly the superior AI. HE SINGS WHEN HE ATTACKS THE PROTAGONISTS. BOSS IS THE BEST.
Now, can we show this to the scientists who are discussing the need for internal protocols to keep robots from rebelling against their human masters? Because they're actually talking about that seriously now, and I thought we already talked about the whole "not making robot slaves" thing.